Get reliable coverage for problem pores and redness with our mineral brightening cushion designed for comfortable use even with facial masks
We've infused a cushiony pad with an essence BB formula that is so packed with moisturizers, it feels like a beauty serum. It's also easier to use than ever before with longer-lasting hold. The brightening formula was once a limited edition sold only through our official YA-MAN online shop, but it finally became widely available in retail outlets this fall. Brightening beige hue provides coverage for the visible pores and redness that can be exacerbated by wearing facial masks, as well as for uneven skin tone and shine. Perfect for afternoon touch-ups to keep makeup looking fresh. Rinses away with soap and water.
Perfect for:
Brightening up
your look

Problem skin
prone to redness

Coverage for
freckles and
uneven skin tone

Creating a
semi-matte finish
MINERAL TONEUP CUSHION BB
Get our best poreless porcelain look yet*
1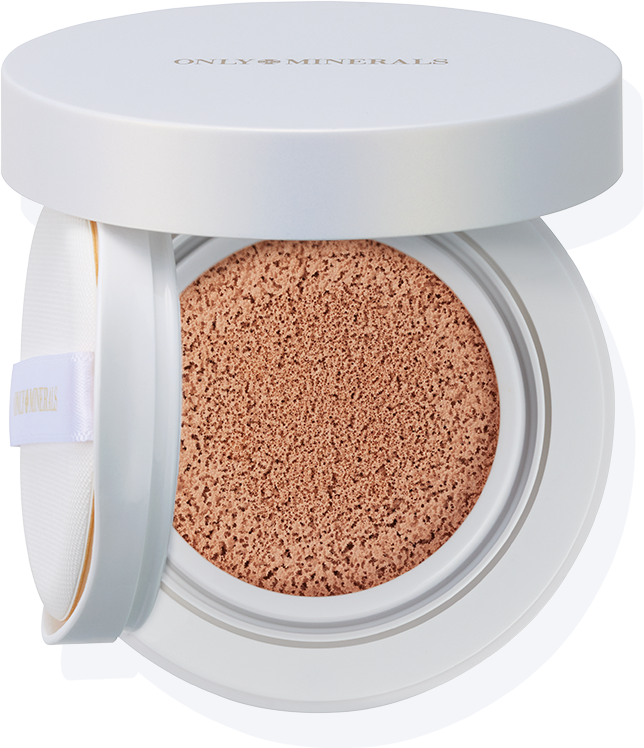 Brightening beige
with subtle hints of pink
Just tap on for exquisite coverage of pores and roughness without a caked-on feel

Tiny micropowder granules in just the right combination create the perfect balance for skin so beautifully smooth, pores seem to disappear.

Tone-brightening color adds a transluscent glow*

2

Adds a transluscent glow to dull, redness-prone skin, with the slightest hint of pink for a healthy flush.

Dry, semi-matte finish won't rub off on face coverings

Reduces stickiness for a natural, dimensional look.

Contains ingredients that infuse irritation-prone skin with moisture, gently restoring balance

Ceramides*

3

Dipotassium glycyrrhizate*

3

Contains premium botanical extracts

Chamomile flower extract*

3

Imperatoria leaf extract*

3

Epilobium fleischeri extract*

3

Lavender flower extract*

3
HOW TO USE
After preparing the skin, apply a small amount to the enclosed puff.

Gently dab on small amounts of product, blending as you go.

Always close product lid tightly after every use.
SPF50・PA+++
Rinses off with soap and water
Non-silicone
80% minerals and naturally-derived ingredients
Low-irritation formula*

4
Mineral Tone Up Cushion BB
1 color / 11g / ¥4,900 (base price) ¥5,390 (plus tax)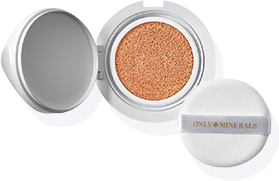 Refill
¥4,000 (base price) ¥4,400 (plus tax)
*1 Versus previous Only Minerals products *2 Cosmetic effect
*3 Moisturizer *4 Internal standard
BB product comparison chart
Product

Mineral Essence
BB Cream Ultra

Learn more

Mineral Tone Up
BB Serum

Learn more

Mineral Essence
BB Cream

Learn more

Mineral Cushion
BB

Learn more

Mineral Tone Up
Cushion BB

Learn more
Coverage level
★★★★★
★★
★★★
★★★
★★★★
Gloss
★★
★★★★
★★★
★★★★★
★
Skincare
ingredients
◎
◎
◎
◎
◎