Mineral Color Serum
Made with minerals and moisturizing beauty serum ingredients for gorgeous pops of color.
Have fun with these playful lip serums.
Lip beauty serum made from 100% minerals and naturally derived ingredients. Get juicy lips in vibrant pops of color, thanks to our proprietary formulation technology. It even envelops cracked lips with rich, hydrating moisture. There are three types of Mineral Color Serum available. Dramatic colors act as liquid rouge, while our sheer color collection adds shine and glow. We also offer two nuancing shades to add a special look to the lips. Silicone spatula is included for hygienic application.
Eight colors: 4 grams
¥2,500 (plus tax)
FEATURES
Get vibrant pops of color with only minerals and naturally derived pigments
We crush minerals using our proprietary technology, evenly dispersing the powder in highly luminous oils for dazzling colors that reflect the light. Enjoy these trendy colors made only with minerals and naturally derived pigments.
Packed with beauty serum ingredients
Contains honey, vitamin E, and Maxilip (made from naturally-derived amino acids) in a base of five botanical oils, plus vitamin P derivatives and more for plump, juicy lips.
Pleasantly refreshing essential oil scent
Refreshing mint and lemongrass scent made from natural essential oils for the perfect lasting, cooling sensation. Refresh your mind as every time you touchup your look throughout the day.
Silicon spatula for hygienic application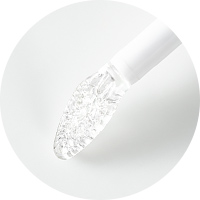 COLORS
Dramatic colors
01
Red Coral

A versatile coral color with just the right rosiness

02
Terracotta

Create a sophisticated look with this warm earthenware hue

03
Camellia Pink

A chic matured pink without too much cuteness

04
Plum Berry

A deep berry shade that looks different with every type of application
Sheer colors
05
Glam Red

A sheer red with full of mineral lamé

06
Baby Glow

A juicy, sheer pink
Nuancing colors
S01
Citrine

A yellow hue that changes your lip shade and matches well with any skin tone

S02
Turquoise

Add a mysterious pureness to the lips with this baby blue shade