Medicated Concealer with Whitening Care
Medicated formula inhibits melanin production as it conceals
Simply apply for reliable coverage of dark spots and dullness. Medicated formula also inhibits melanin production to help keep new dark spots from forming. Skin becomes noticeably brighter and clearer with ongoing use.
Contains: 0.7 gram
¥2,300 (plus tax)
FEATURES

Makeup that targets dark spots at the source
Cosmetic effects provide reliable coverage for dark spots and freckles while medicated whitening ingredients* penetrate into the outer skin layers to lock in moisture.
Inhibits melanin production to help stop dark spots before they start.
*Magnesium ascorbyl phosphate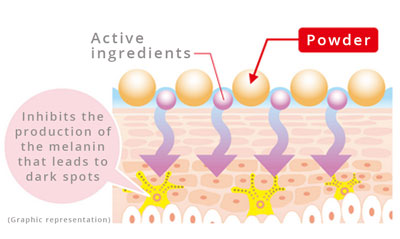 Reliable coverage for dullness and dark spots
Cover up dark spots, dark circles, imperfections around the nose area and more for a bright, luminous look.
Use on dark circles, dark spots, and around the nose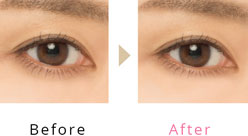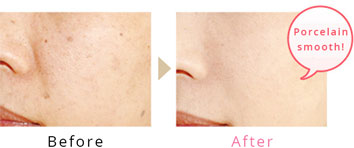 All-mineral formula is naturally gentle to skin
Rest easy knowing that this medicated all-mineral powder goes on comfortably and treats skin concerns even on difficult skin days.
Learn more about our medicated product lineup
Medicated products (officially labeled "quasi-drugs") have had their functional efficacy approved by the Ministry of Health, Labour and Welfare. The products in this line have been approved to be sold with this designation.
When should you use medicated products?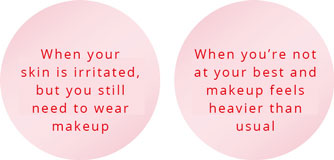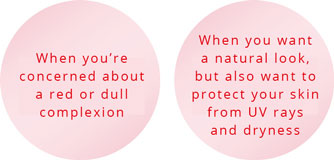 COLORS
Two shades to choose from
Natural

Everyday tone for reliable dark spot coverage

Light

A brighter shade for those with fairer skin
INGREDIENT
Magnesium ascorbyl phosphate*, mica, titanium dioxde, yellow iron oxide, red oxide, black iron oxide (SPF 23 PA++)
*Active ingredient
HOW TO USE
Hide dark spots with pinpoint accuracy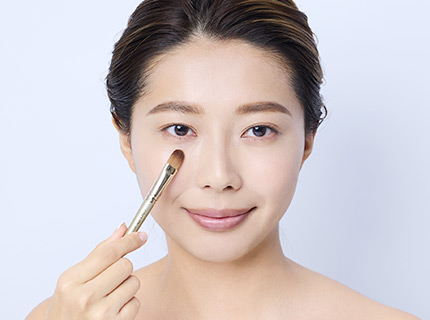 Make sure skin is completely dry. Load powder onto brush and use it to dab product on dark spots.